Hey folks,
A recent weather news story confirmed what I already discovered halfway through the month of August: this month is cool and comfortable, compared to the hot, sweaty "dog days of summer" we usually suffer through at this time of year. The last time it was this cool was 1989, when Vanilla Ice hit the scene. In fact, it's so doggone pleasant outside, that no one — not even my friend Rey Lowe – can complain about the weather on Facebook. But the hottest thing on social media these days is the Ice Bucket Challenge, which has raised millions of dollars for ALS. Next Wednesday night, the Madison+Main-iacs and I prepare for a DIFFERENT kind of Ice Bucket Challenge to benefit the Central and Eastern Virginia Chapter of the National MS Society. I'm jumping behind the bar at Morton's to raise money and awareness for people living with MS (like my Mom). I'll be dumping ice in cocktail glasses and filling them with booze. To RSVP click here.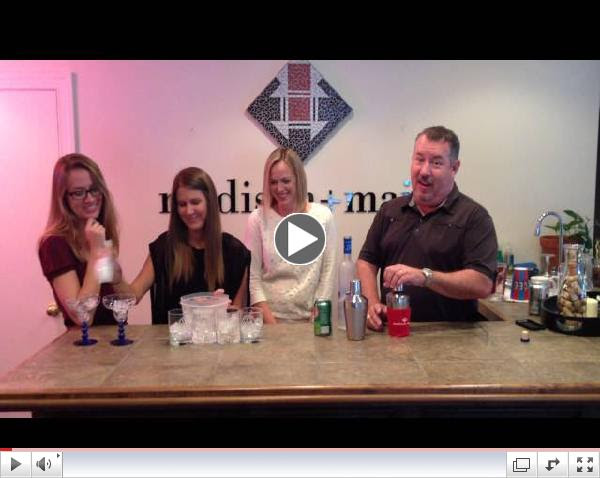 Madison+Main's Ice Bucket Challenge… for the MS Society
Monday, August 11th: Over the weekend we gave our friend Leanne a big send off (a backyard BBQ, Watermelon Festival and a monuments tour of Washington, D.C.) before we dropped her off at Dulles and shipped her back to the Isle of Man.
My daughter Hattie celebrated her "Sweet 16″ birthday by going to see some band called One Direction or Wrong Direction (or something like that) at Nationals Stadium.
"It was the best night of my life," she said.
…to read the full article, follow this link.